Take the Stress Out of Learning CPR!
We are licensed and certified medical education specialists based in Eldersburg, Maryland – providing classes and other services to individuals, groups and corporate clients.
American Heart Association Basic Life Support Classes for Healthcare Providers
Heartsaver CPR, AED & First Aid Classes
American Red Cross CPR, First Aid & Basic Life Support Classes
American Red Cross and American Heart Association Blended Classes – In Person Skills Sessions
Safe Sitter ® Classes
Owner Lynn Eglseder, RRT (Registered Respiratory Therapist), American Heart Association CPR Instructor, has 40 years of experience in her field. She has a passion for helping others.
With 40 years in the Respiratory Therapy field and just completing my pulmonary rehab credit, I would like the opportunity to help you. If you or your loved one has been diagnosed with COPD, Asthma, Pulmonary Fibrosis, Pulmonary Hypertension, Cystic Fibrosis, or any other Pulmonary disease I would like to help you and your family members navigate your new life. Let me help with education, nutrition, light exercises, breathing exercises, and most importantly encouragement.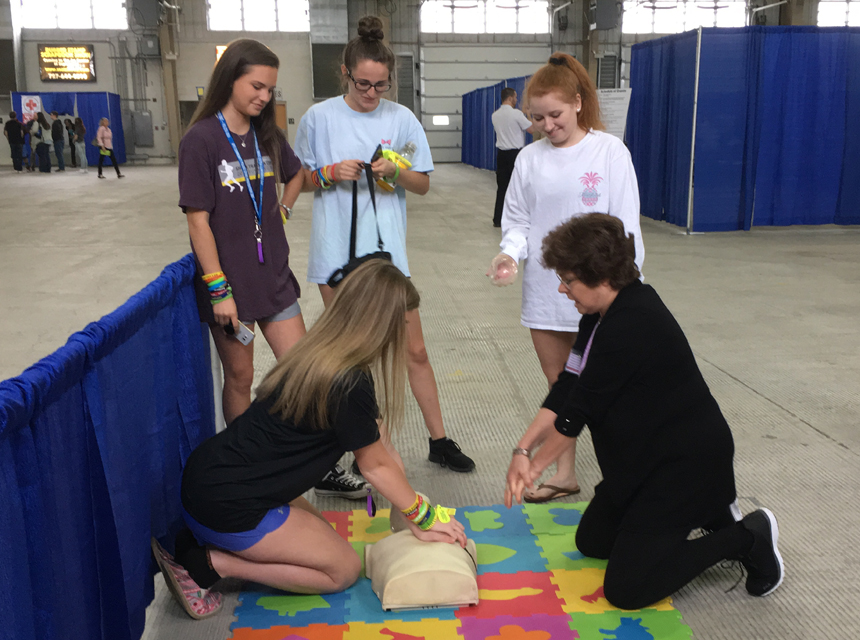 To speak with Lynn today about setting up your next class or medical education event, please call her cell at (410) 292-3122, or Send a Message right now!